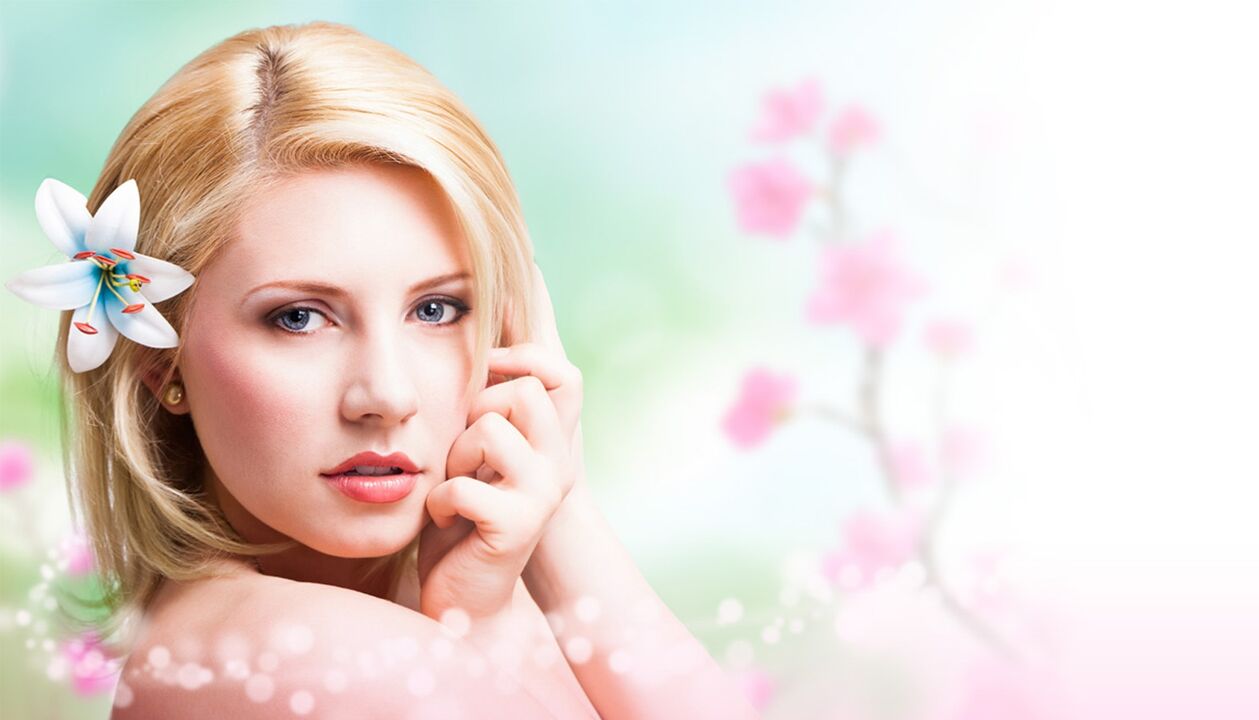 The desire to look perfect is a characteristic of every beautician. Time passes, times change, and with them - the idea of †‹вЂ‹ fashion and model perfection.
And no matter what today's desires dictate to us - whether it's a seductive, fluffy brunette shining on the cover of a magazine, or a skinny blonde beauty once again replacing them - any woman wants to feel truly beautiful and desirable, regardless of features-features of deviant fashion.
What is the essence of pure feminine charm? The secret of modern beauty is simple: a neat, stylish appearance, healthy skin, shiny silk hair, elegant manicures and recent procedures for skin rejuvenation instill confidence in every woman and attract admiring looks to her.
Indeed, modern cosmetology and medicine are capable of performing real miracles, literally in a matter of hours transforming women into beautiful and turning small flaws in appearance into attractive advantages.
Untreated today is considered not only a manifestation of disrespect for one's own appearance, but almost a sign of bad taste. This is understood even by modern men who increasingly visit beauty salons in search of a respected image of successful people, and teenagers who strive to bypass the unpleasant level of "maturity" on their skin as quickly as possible.
Today, aesthetic medicine is constantly evolving: every year a large number of preparations for skin care appear, and beauty salons delight their clients with new, more effective procedures. What are the known procedures for facial skin rejuvenation? Which of the modern methods is the safest and most effective?
These questions are very relevant today. In the modern world, there are many different methods to erase the first signs of aging from the skin, get rid of age spots, irritation, rashes and other blemishes, making the skin more elastic and fresh. For this purpose, natural cosmetics are used - the most effective with carrots, and a large number of cosmetic products, from balms, creams and masks, ending with laser or mesotherapy and even plastic surgery.
But sometimes care at home is not enough and women tend to carry out cosmetic procedures of facial rejuvenation in salons. The most popular today are the following procedures:
1. Chemical exfoliation on the face
The essence lies in the fact that facial skin is affected by aggressive chemicals, for example, fruit acids. By removing the top layer of epithelium, the regeneration process is activated - young, new tissue is formed, and wrinkles disappear. This procedure is a bit painful.
With its help, you can even out skin tone, get rid of acne scars, age spots, small scars.
2. Mesotherapy
The procedure is offered in a beauty salon or aesthetic medicine clinic. For the treatment and rejuvenation of the skin, a special mesotherapy cocktail is used, which is injected under the skin with a thin needle. The composition of the mixture is chosen depending on the needs of the skin individually - it can include caffeine, vitamins, hyaluronic acid, collagen and elastin molecules.
Also, thanks to modern developments, procedures for rejuvenation are available today, for example, facial mesotherapy at home. Thus, with the help of a compact facial massager - a unique complex of 5 methods for skin care of the face, neck and décolleté, first -class care can be provided, as well as activation and improvement of effectiveness and efficiency. of cosmetics. Wrinkles will be less noticeable, skin tone and elasticity will increase, the amount of collagen in the skin will increase. And mesotherapy for hair will help you quickly and effectively overcome the problem of hair loss and improve your condition without leaving your home.
3. Photorejuvenation
With this technique, it is possible to tighten and restore the skin in the shortest possible time and practically without a recovery period. Exposure to light radiation, heating the inner layer of the dermis contributes to immediate skin tightening. Photorejuvenation will relieve wrinkles, age spots, spider veins and other blemishes on the face.
This is the best and most effective procedure for facial skin rejuvenation. After all, specially selected drugs will help solve women's specific problems: to normalize blood circulation, moisturize the skin, provide elasticity, and solve the problem of acne. Choose the best for yourself!